Video by Peace Love Films
(Above Photos Courtesy of Storied Elements)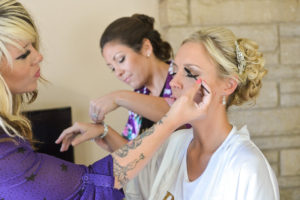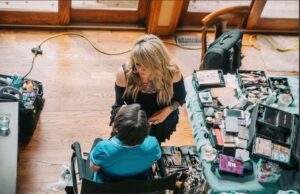 I truly, *truly*, believe that there is something beautiful about every person I meet & every face I see. I adore character. I find the most beauty in the things that separate people from the flock, and make them unique. I celebrate those things & encourage you to do the same!

I have often said that if I had to choose one "super power", it would be to make sure that EVERYONE was able to feel beautiful in their own skin, and embrace everything about who they are…even those things that some consider to be "flaws". Using makeup artistry to help people see & feel their beauty has been such a blessing! I thank God daily for giving me an artistic gift, that has allowed me to make this my career!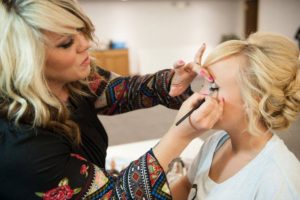 Now let's get down to business … I am an Indiana makeup artist, offering airbrush makeup, who has been working in Chicago, Northwest Indiana & the surrounding suburbs for more than 20 years. I've been fortunate enough to work with some of the most recognized photographers, agencies, crews and talent. I've created looks for people of all skin tones, skin types, all ages and ethnicities. I've worked in most areas of the entertainment industry, including T.V. (i.e., The "Jenny Jones" show), print, and video. While there is excitement in that side of the industry, my absolute favorite place to be is working with a bride on her wedding day!

I'm a licensed esthetician, and also a trained and certified MAC artist, who worked at a retail location as a MAC artist for 6 years. I continue to further my education on a constant basis & am always taking courses that will help me grow as an artist.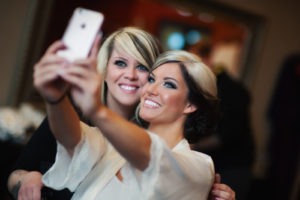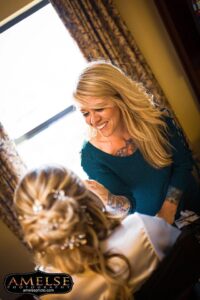 Krissy V.
Indiana Makeup Artist
Servicing Northwest Indiana,
Chicago & surrounding suburbs.
Send Krissy a Message
"*" indicates required fields